Due to the atrocity that was Sunday's Germany-England game, I've decided to temporarily leave my British accent in the vault.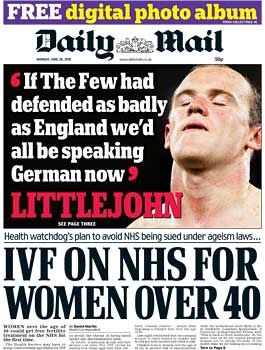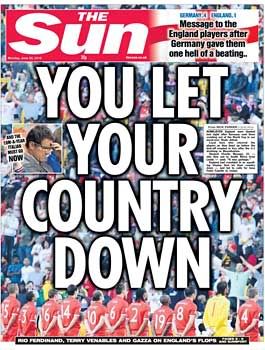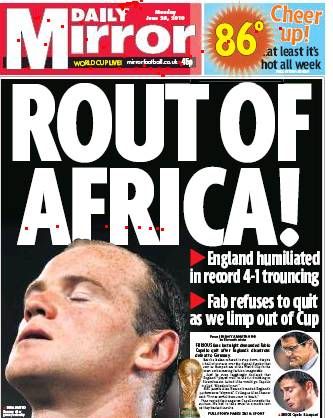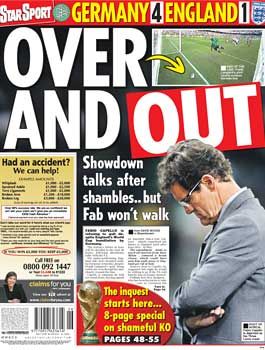 From
Daily Mail
columnist Richard Littlejohn: "If The Few had defended as badly as England, we'd all be speaking German now." Talk about a sharp tongue. Zing!
Also, please view the following comments posted in response to Nike's Write the Future advertisement, which was first uploaded on YouTube a few weeks back (and which I wrote about
here
). I was amused: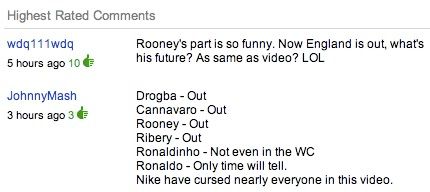 Update:
Curse of the Nike ad confirmed with Portugal losing to Spain this [Tuesday] afternoon.