Thanks to Jess, my friend and resident partner in crime, I recently discovered
Color Me Katie
, a blog that has quickly risen to my top five list of favorite reads. Run by Brooklyn street artist Katie Sokoler, this blog is filled with color and imagination and playfulness and cheer... It's divine. It's charming. It's whimsical.
It makes us happy -- so happy, in fact, that Jess and I have decided to bring our own artistry to the streets (walls, sidewalks) of Cornell University in Ithaca, NY.
Here's what we started with: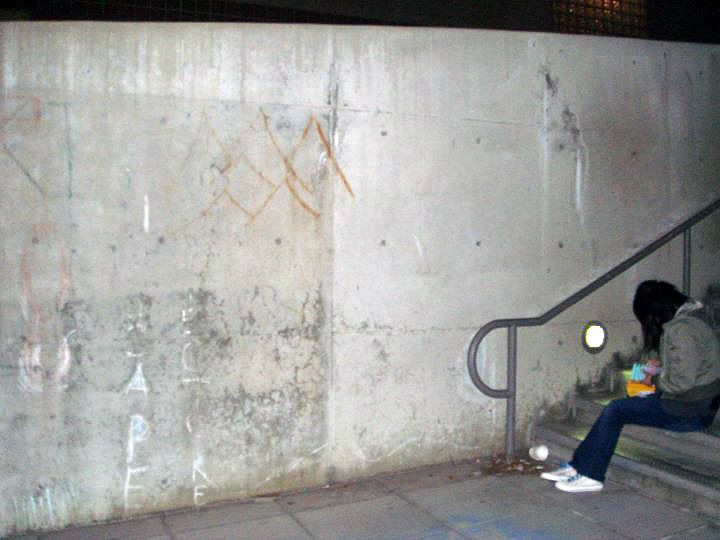 Some of our ocean friends decided to join us. Our squid went for a swim in the rain.
The diver from Finding Nemo made an appearance.
A dolphin/porpoise joined the party.
Here we are! Look at you, Jess. You're a champ.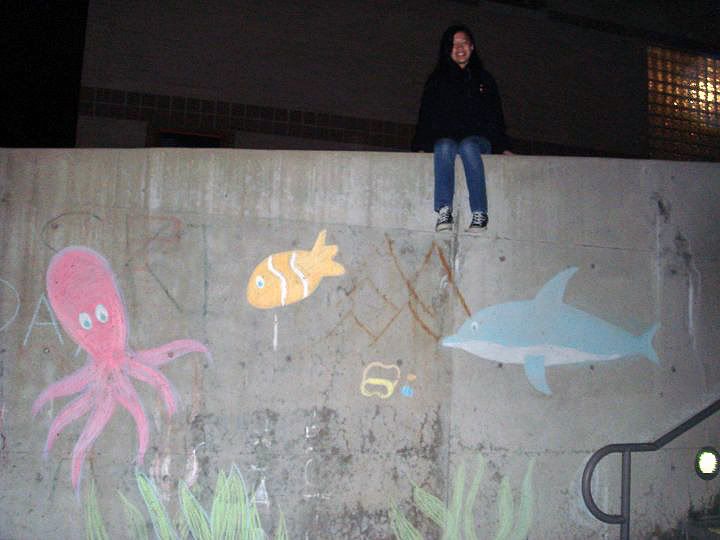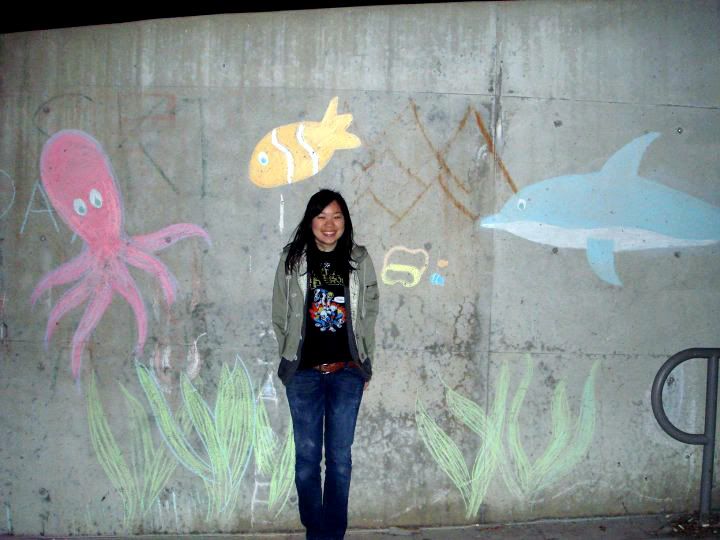 (P.S. Here's a quick side project we did, involving magical steps.)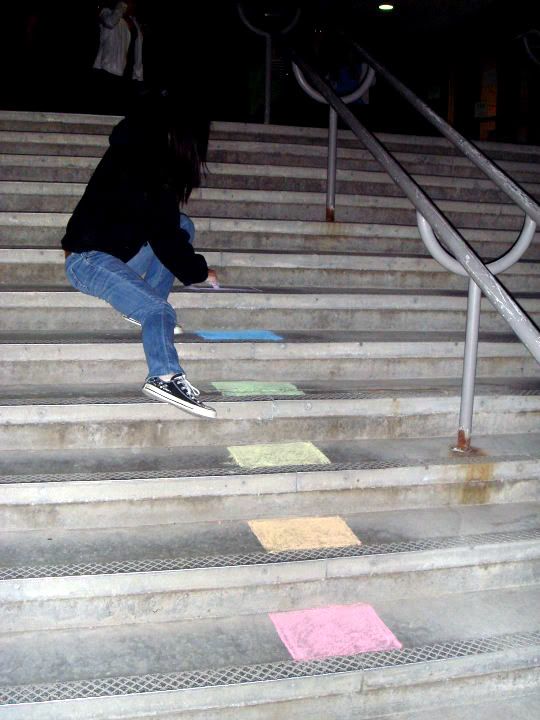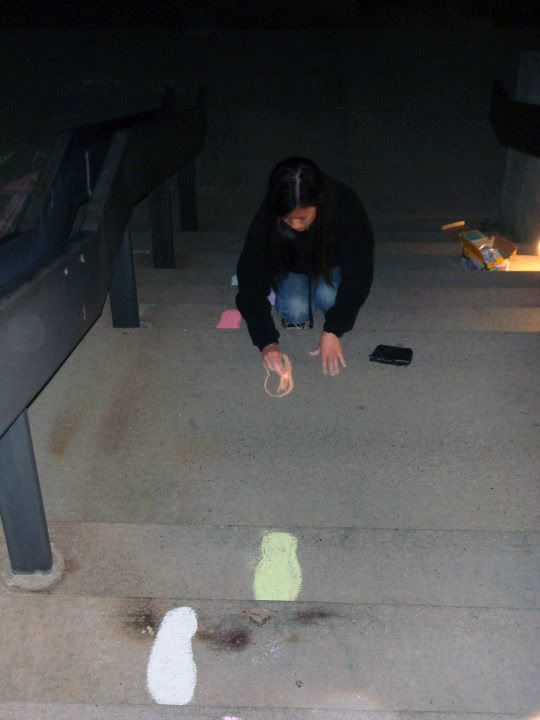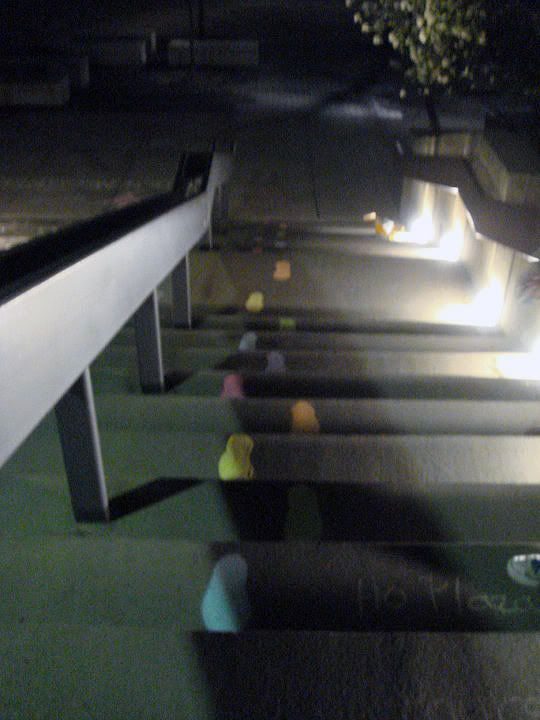 Sparkle on, world. Sparkle on.