A little over one year ago, I came up with this idea to have an "Artsy-Fartsy Friday" feature on this blog. I made one Artsy-Fartsy Friday post and then kind of proceeded to forget all about it for the next 365+ days.
So. In honor of what currently appears to be an annual feature, this post shall be a conglomeration of the fabulous music videos of the Chicago-based band, OK Go.
Let's start with their newest release -- this is for their song, "White Knuckles":
One featuring their awesome Rube Goldberg machine...
More stop motion (if you didn't know already, I have a thing for stop motion)...

Incredible choreography... This is the video that helped launched OK Go onto the Billboard charts.
Public response, according to some of the things I caught on Twitter the other day: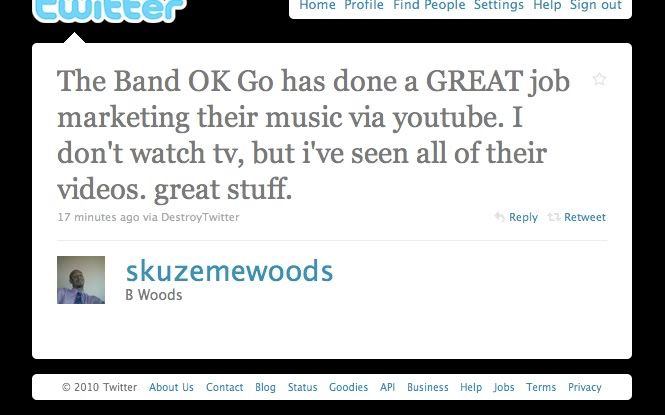 (via)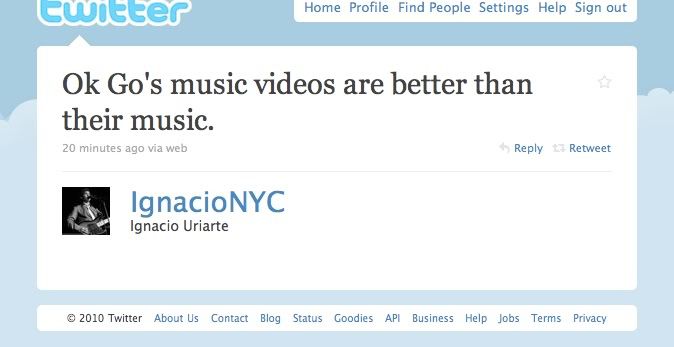 (via)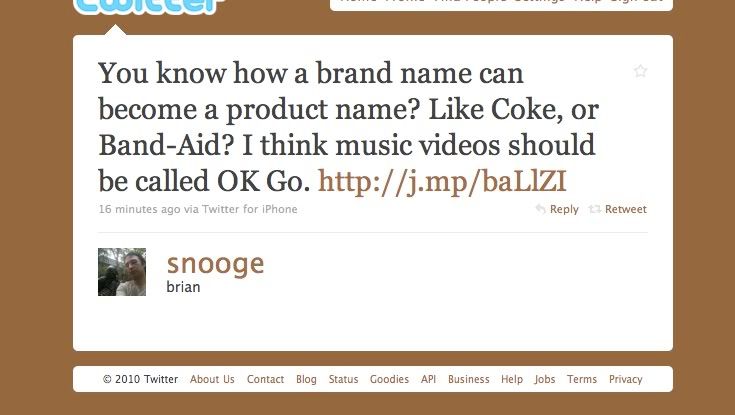 (via)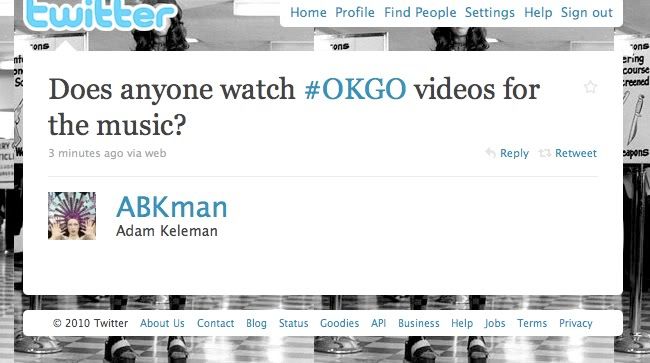 (via)



(via)
Whether or not you love or hate OK Go's sound, it's hard to deny that they're producing really innovative music videos with some pretty groundbreaking ideas.