"Anthropologie has stolen my heart. And my money." Truer words have never been spoken. Sort of.
Anyway...
Not only does Anthropologie always have some of the loveliest winter store decorations, but their e-mails are charming, to boot.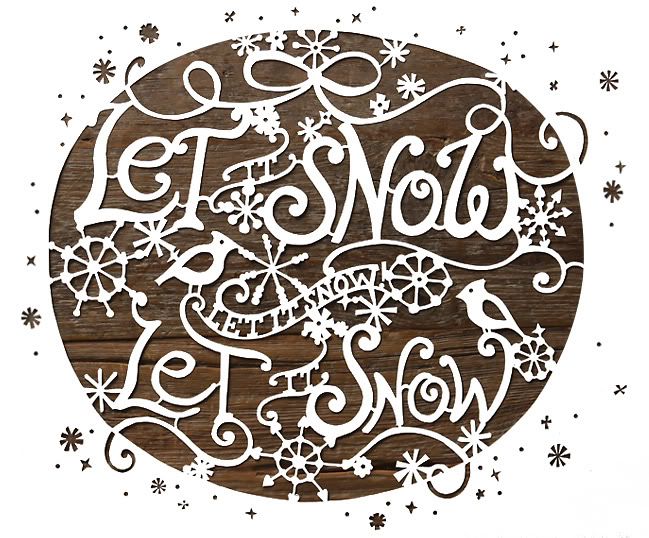 I received this image in an e-mail this morning, and I lurves it. The cut-out, handwritten quality to it is sweet and rather endearing. The swirls add a quaint, flirty touch, but the woodgrain keeps it from looking too frilly/froofy (though, if I'm to be honest, I'm actually quite partial to frilly/froofy).
So very lovely...
Hope you all have a merry Christmas! I'm off to Orlando for a few days to bask in the magic that is Disney World. Can't wait! In the meanwhile, take care and enjoy your time off from work/school!