If Tim Burton paired up with Raquel Allegra to design a T-shirt for AT&T, this is what it would look like (give or take a bar):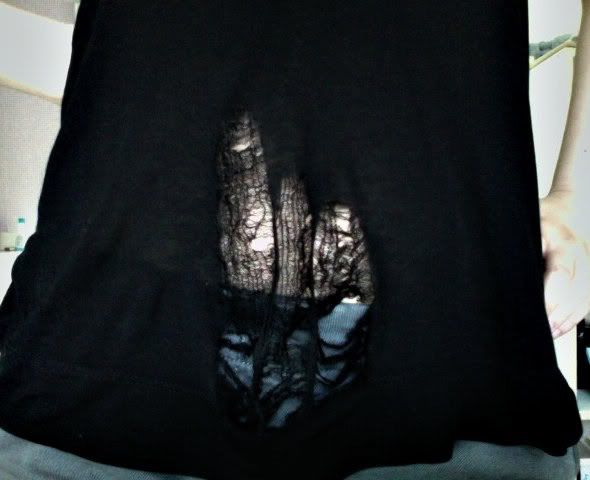 In other news, I've been on a major "series" kick recently. I'm really good at making lists (also known as a series of points -- possibly also known as a line... har har har... okay, stop it, Tiffany), so I'll do that here, instead of just spitting out a giant blob of words.
Watching: FIFA World Cup 2010. This is technically a series, though I'm not sure anyone actually calls it that...
Listening: NPR's Tiny Desk Concert series, which I've been catching up on and love-love-loving.
Listening, continued: Currently, I'm also jamming to a series of super obscure, super recherché songs right now. Yeah. My vocabulary is so indie that I bet you had to look that one up. I'm so hip that I'm square.
Reading: The Chronicles of Narnia book series. (I'm half-way through Prince Caspian. I keep picturing Binbons as Caspian. It's awesome.)
Considering: The different "series"-related prompts in the Cooper Union hometests. When I'm bored or procrastinating, I stalk different applicants' hometests. This one is nice.
Viewing: My friend Sam's crazy, slightly sassy, completely brilliant series of photographs, entitled "You're My Little Cupcake".
Researching: A series of botanical journals.
Planning: My WK12 application, which will be a series of books. Or a series of something...-I-don't-know-what. I'm pretty sure I won't actually be sending this in, on account of I'm barely twenty, and I'm still highly lacking in life [and work] experience, and oh yeah, I'm still in school! Ha. Ha. But I consider it good exercise for my creative muscles, and it's also way less intimidating than doing Cooper's hometest for fun. Ha. I'll keep you posted on any project developments.